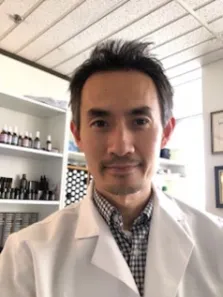 Dr. Quang Nguyen is a Houston chiropractor who serves Houston and the surrounding communities in Texas .
Dr. Nguyen believes that healing of acute and chronic pain conditions requires a multi faceted holistic approach which includes:
Structural approach: utilizing spinal manipulation, deep tissue massage, rehabilitation, shoe orthotics, and cold laser therapy to restore the body normal optimal function thus resolve pain and inflammation.
Nutritional approach- dietary consultation and nutritional supplementation to strengthen and restore the body thus increasing the body's ability to heal itself.
Emotional/Electromagnetic - through stress relief techniques like neuro-emotional technique, and meridian therapy to restore the normal vital force of the body to reduce stress burdens.
Dr. Nguyen uses many different therapies and techiques to provide a comprehensive approach addressing your health concerns. These therapies include: chiropractic, meridian therapy, cranial sacral therapy, reflexology, and nutritional therapy.
Dr. Nguyen takes a "whole person" approach by looking for the underlying causes of disease, discomfort, and pain, as opposed to just treating the symptoms. Many seemingly unrelated symptoms often arise from imbalances in muscles, spine and nutritional health of the individual. Dr. Nguyen will be able to determine the root of the pain and create a personalized chiropractic and wellness plan to suit your individual needs. Under the supervision and care of our caring and skilled chiropractic kinesiologist, patients report higher functioning in all areas of their lives.
Education:
Texas Chiropractic College: Graduated 1996 with a degree in Bachelor of Science & Doctor of Chiropractic.
Certification:
- Certified in Applied Kinesiology with 100 hour completion of course work through the International College of Applied Kinesiology.
- Completed 100 hour course work in Clinical Kinesiology
- Certified in Neuro-Emotional Technique (Level 2).
- Applied Clinical Nutritionist with 100 hour completion of course work.
If you have any questions about the chiropractor, or would like to learn more about chiropractic care at Holistic Health Chiropractic Clinic, please call us at 281-948-6046 today!